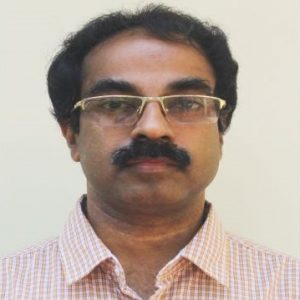 DR. MOHANAN VALIYA VEETIL
Senior Principal Scientist (Scientist-F)
Dr.MohananValiyaVeettil earned his Ph.D. in Biotechnology from Cochin University of Science and Technology, Kerala, in 2005. He completed his Post-Doctoral studies in virology at University of Kansas Medical Centre and at Chicago Medical School, Rosalind Franklin University of Medicine and Science, USA. Following his post-doctoral studies, he served as an Assistant Professor (Research) and Associate Member of the School of Graduate and Postdoctoral studies in the Department of Microbiology and Immunology at Chicago Medical School, Rosalind Franklin University of Medicine and Science, USA. He returned to India in 2016 and joined Cochin University of Science and Technology, Department of Biotechnology as DBT-Re-Entry Faculty. He joined the Institute of Advanced Virology as Senior Principal Scientist in 2020. His research interests focus on the interaction of viral proteins with host cellular molecules and the development of antibodies which functionally block the interaction during virus infection.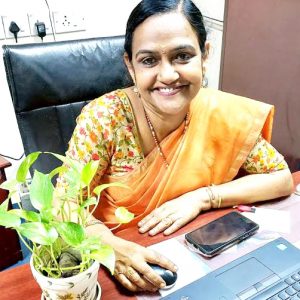 Dr. Ruby John Anto
Honorary Scientist
Dr. Ruby John Anto took her PhD from Amala Cancer Research Centre, Thrissur and did her post-doctoral studies at Rajiv Gandhi Centre for Biotechnology (RGCB), Thiruvananthapuram. She started her career as Scientist C at RGCB and later served as a visiting scientist at M.D. Anderson Cancer Center, Houston, USA. After joining back, she was part of the Cancer Research Program of RGCB till her retirement from RGCB as Scientist G in April, 2023. She joined IAV in May, 2023 as an Honorary Scientist. Dr. Ruby's research focuses on natural products having anticancer potential. She is a recipient of National Woman Bio-Scientist Award, from Department of Biotechnology, Govt. of India and Keystone Symposia Global Health award by Bill & Melinda Gates Foundation. Dr. Anto is a Fellow of National Academy of Sciences and Kerala academy of Sciences. She is an editorial board member in several scientific journals and possesses National as well as International research collaborations. She is a reviewer of several reputed International journals and National funding agencies. Her work has been published in several reputed peer-reviewed journals. She also holds National and International patents to her credit. Dr. Ruby has more than 6000 citations and has an H-index of 36 from around70 International peer-reviewed research publications, in high impact factor journals. Her research team has isolated Uttroside B, a compound having exceptional efficacy against liver cancer. Her invention on the therapeutic efficacy of uttroside B, which received 'Orphan drug' designation against liver cancer bythe US FDA, has been granted patent from the US, Canada, South Korea and Japan and the technology has been transferred to the multinational company, Q Biomed. Currently she is investigating the viral etiology of different cancers and evaluating the efficacy of natural products in regulating viral carcinogenesis.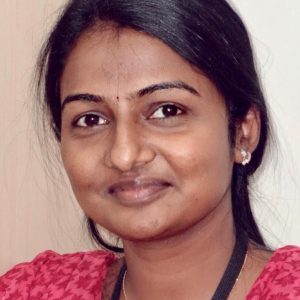 DR. ASWATHYRAJ S
Scientist-C
Dr Aswathyraj S graduated in Medical Laboratory Technology from Govt. Medical college Trivandrum. She completed masters in Clinical Virologyand PhDin Virology from Manipal Institute of Virology, Manipal Academy of Higher Education, Manipal, Karnataka. She has also served as senior research officer at Manipal Institute of Virology, Manipal. Dr Aswathy was the recipient of INSPIRE fellowship (Department of Science and Technology, Govt. India) and International Mobility grant for Doctoral Students-2014 (Lille University, France). She was Research Associate at Inter University Centre for Biomedical Research and Super Speciality Hospital (IUCBR & SSH) during 2020-2021. She joined the Institute of Advanced Virology as scientist C inAugust 2021. Her research interests are public health aspects of Virology, emerging and remerging viral diseases, diagnostic virology, epidemiology of viral diseases, public health response during infectious disease outbreaks and translational Virology including development of virus diagnostic assays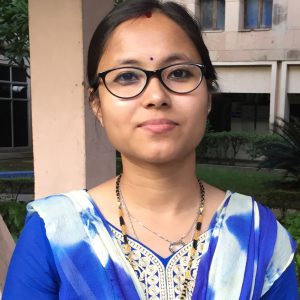 Dr. Anismrita Lahon
Scientist C
Dr Anismrita Lahon received her PhD from the ICMR-National institute of Virology, Pune and Savitribai Phule Pune University, Pune in 2014. Her doctoral research focused on exploring knowledge to understand disease burden caused by rotavirus in humans and animals of economic importance. In 2014, she joined the research group of Prof. Rebecca Rico-Hesse as a post-doctoral associate in the Department of Virology and Immunology at Baylor College of Medicine, Houston, USA. During her post doc, she utilized humanized mouse models to study flavivirus pathogenesis (dengue and zika) and mosquito saliva induced immune response. In 2017, Dr Lahon returned to India and joined National Institute of Immunology, New Delhi as DST-INSPIRE Faculty and uncovered many viral and host factors associated with dengue virus pathogenesis. She joined the Institute of Advanced Virology, Thiruvananthapuram, Kerala as Scientist C in 2021. Her research is centered on developing nucleic acid-based vaccines for zika and chikungunya viruses.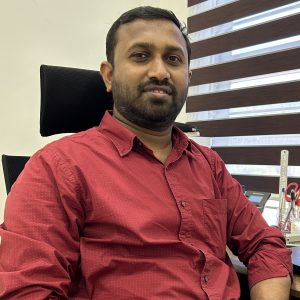 Dr. Jithesh Kottur
Scientist-C
Dr. Jithesh Kottur obtained his Ph.D. in Biophysics and Structural Biology from the Regional Center for Biotechnology under the guidance of Prof. Deepak T. Nair. In 2018, he joined Prof. Aneel K. Aggarwal's research laboratory at the prestigious Icahn School of Medicine at Mount Sinai in New York. During this pivotal phase of his career, he furthered his expertise in structural biology, structure-based drug discovery, and other cutting-edge approaches in drug development. In August 2023, he returned to India, assuming the role of Scientist C at the Institute of Advanced Virology within the department of antiviral drug research. Dr. Jithesh's research is dedicated to pushing the boundaries of antiviral drug development, leveraging state-of-the-art tools in structural biology to conceptualize and develop innovative antiviral compounds targeting both existing and emerging viruses. His multifaceted approach encompasses various drug discovery strategies, including Proteolysis Targeting Chimeras (PROTACs), Fragment-Based Drug Discovery (FBDD), and Structure-Based Drug Discovery (SBDD). Dr. Jithesh's laboratory's antiviral drug discovery research is of paramount importance in Kerala, given the pressing public health concerns, including dengue, Nipah virus, and seasonal influenza, the region has faced. Fueled by cutting-edge techniques in structural biology, his research offers a strategic and innovative approach to developing antiviral compounds, with the potential to significantly enhance Kerala's capacity to respond effectively to viral outbreaks, safeguarding the health and well-being of its residents while contributing to global efforts to combat infectious diseases.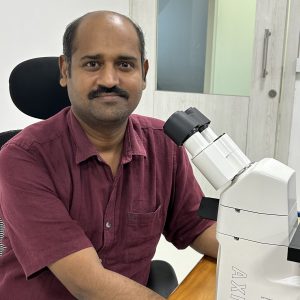 Dr. Perumal Arumugam Desingu
Scientist-C
Our lab studies virus discovery-based virus epidemiology, vector dynamics, and public health mainly through One-Health aspects of virus evolution and host-pathogen interaction. The majority of virus outbreaks so far have been zoonotic viruses, and the evolution of these viruses has been traced to global biodiversity hotspots. As the viruses that are evolving in this way mostly cause a short chain of outbreaks, they are mostly undiagnosed/unrecognized, and continuous cryptic spread leads to the accumulation of mutations that need better adaptation to humans that can cause a sudden pandemic. Western Ghats, one of the world's eight "hottest hot spots", whereas information about the viruses responsible for the short chain of outbreaks spread in these areas is very limited. In this situation, many viruses are more likely to spread cryptically due to a lack of information about these viruses in the Western Ghats, a tropical rainforest that is home to more diversified insects, wild animals, and more chances for wildlife and human contact. Global Biodiversity Hotspots such as the Western Ghats are likely to have more viruses that have not yet been detected here, and there is a greater potential for them to evolve into zoonotic viruses that cause outbreaks/pandemics due to their cryptic spread. Therefore, it is essential to identify such viruses by virus discovery approaches and conduct rigorous monitoring and surveillance of viruses to determine the next emerging pathogens and prepare accordingly. Our lab focuses on identifying the viruses in these areas through virus discovery approaches and determining their evolutionary development, mutations, prevalence, pathogenicity, and host range to prepare for future large outbreaks/pandemics, preventing the ongoing short chain of infection and providing effective treatment, and prioritizing risk factors, risk areas and pathogens for policymaking.